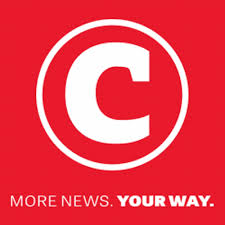 The Lions came from behind for the second weekend in a row when they saw off the Waratahs in Johannesburg this past weekend. They conceded two early tries before eventually taking control of the game up front and ultimately drawing clear to win by a double figure margin which was enough to see Lions handicap punters collect.
They are into their third successive Super Rugby final and for the second time in 3 years they have to travel to New Zealand, this time to play the Crusaders who they met in last year's final in Johannesburg. They started slowly that day and fought back well despite being down to 14 men but in the end though the Crusaders were too strong. The year before in Wellington they played the Hurricanes in wet conditions losing by 20-3.
In the Crusaders they face a side which is in absolutely dominant form having won 14 matches in a row and they beat the Sharks by 30 in the quarter-finals and the Hurricanes by 18 points last week, on each occasion comfortably beating the handicap that the bookmakers had set.
I tweeted during the Crusaders v Hurricanes match that it doesn't matter who the Crusaders played in the final they should start somewhere in excess of 20 point favourites and so when World Sports Betting opened -15.5 Crusaders on Saturday night I filled my boots.
I also tweeted that if the handicap didn't start at least 18.5 points I would shave my head but early indications are I will be able to keep this glorious mop in one piece as the Lions are at 17.5 points at the time of writing and looking around at other bookmakers there is 18.5 and even 19.5 on offer.
To win this game the Lions pack will need to get on top and while not impossible certainly won't be easy as the Crusaders bossed the Hurricanes pack last week. It goes without saying they cannot afford another slow start especially against the Crusaders who have such an excellent defense. The Lions thanks to star player Malcolm Marx and Kwagga Smith may well give a good account of themselves but I expect the all-round ability of the Crusaders to count in the end and I think we are looking at a comfortable home victory and my money is down.
Twitter: @BrentGraham
Twitter: @BrentGraham

This article was written for the CitiGaming supplement of the Citizen Newspaper and was published on the 2nd August 2018.
Brent Graham is a blogger on www.goodforthegame.co.za and sends a free weekly e-mail list just CLICK HERE to register