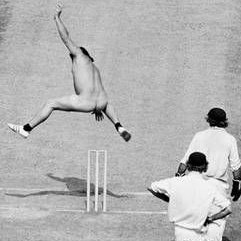 So after months of scrapping it out we have only two left standing. The flamboyant South Africans and the ultra-professional, disciplined defending champions who seem to perennially be at the sharp end of the competition.
It might sound like after-boasting but I could have ended my column last week by predicting that the Crusaders would prove to be just too methodical and disciplined for their Kiwi neighbours whilst the Lions might let in a few tries but ultimately outscore the Tahs (and pull away in the second half as altitude hits the visitors) in a rather open running affair. Both these scenarios transpired as predicted.
The Crusaders seemed in complete control of their some-final for pretty much the entire 80 minutes. They handled anything that the Hurricanes could throw at them whilst they were efficient and clinical enough to get reward for their efforts every time they ventured into enemy territory.
Lion fans weren't spared the anxious moments by their team in the same fashion as the Saders did for their loyal followers. Yet again Swys' chargers were slow out the blocks, conceding a 14 -point deficit early doors before they came home like a school boy late for dinner and needing to be inside the house before dad gets home. I wonder what Lions supporter do during their Christmas breaks – surely activities like skydiving, bungy jumping or shark cage diving would hardly get their adrenaline going after the over-exposure to high risk, exhilarating plays from their team every weekend for the past three years…
Let's get to the real action then.
WTF Moment:
Elton Jantjies had his hand in THREE such moments. Firstly, the mercurial Lions' playmaker took a football player dive in front of Rona has the Waratah centre broke clear form deep in his own territory. That Neymar-like moment was pretty pathetic from EJ. Secondly, we saw the Springbok take an astonishing quick tap penalty from 40meters out when a line kick or even goal kick would have been the sensible option. Lastly, with just more than ten minutes left to play and his team leading by 18 points Janjties went for a speculative little chip over the top form inside his own 22m area. Even if the tactic would have paid off it just wasn't smart rugby from a player who is seen as a senior member of the decision-making group in the Lions camp. I realise he is talented player and he is worth his weight in gold for the men from Joburg but I just can't have him as my Springbok number ten and I hope Rassie shares this sentiment.
OMF Moment:
AphiweDyantyi has burst onto the scene in this year's Super Rugby tournament and he again highlighted his considerable spark when he scored a superb individualistic try with a brilliant chip and regather. Speed, size and x-factor don't often come in one package but in the form of the Lions winger we have certainly found it. This youngster has the ability to make the 11 jersey his own in much the same way as Bryan Habana did a decade before him.
And then there was the Energizer. Having had a little taste of international rugby many were quick to write off his ability to make an impact at the highest level. On Saturday the Kwag was absolutely unstoppable. The ever-active Smith was the catalyst who woke the Lions up from their first half slumber and like the Energizer bunny (or Zebra) he just kept going and going, lifting his team mates around him to a higher level as well. Perhaps fuelled by what happened to him in the final last year, Kwagga was like a one-man army as he tore into the Waratahs with everything that he had in him. There are few more explosive players than Kwagga Smith in world rugby and he proved this again on Saturday.
Another man who has underlined, written in bold letters and highlighted his unbelievably bright future in SR 2018 is Richie Mo'unga. The 24-year old Crusaders pivot ran the show with class on Saturday and completely overshadowed his opponent. The man he outshone was none other than the World Player of the Year for 2016 and 2017, Bauden Barrett. Mo'unga dictated terms in the semi-final with his elusive stepping when keeping ball in hand and cool headed tactical kicking when required. Write his name down and keep it stashed away for a while – this Critic is calling it right now, we have a new Dan Carter on our hands ladies and gentlemen!
The last OMF Moment is not a specific moment but rather an aspect of the Crusaders' game. The Saders have scored the same amount of tries as the Lions (77) and only one more than the Waratahs. Yet if the Crusaders were to bring out a brand of condoms they would make millions – nothing keeps their line intact as well as these blokes. With only 39 tries conceded it is a remarkable 16 less than the Lions and 20 better than the Tahs. The Canes are one of the better attacking teams in the modern game but they were almost completely shut out by the defensive efforts of their hosts.
Good luck to the Lions who will have to try and break this defensive line next weekend.
Who is Couch Critic?
Hein Diemont is the resident "Couch Critic" in the Goodforthegame Forum and he shares his weekly Super Rugby Blog the "Post Match Scuffle" or "PMS" with us.
In his blog Couch Critic channels his usual weekend swearing, ranting, cheering, whinging and bickering to the written word. Brutally honest opinions of how the Super Rugby action went down from his perspective – no punches pulled, it's PMS time…
This Blog is brought to you by leading South African bookmaker World Sports Betting – click here to "Bet with the Best"
You can follow Hein on Twitter @HDCouchCritic and he also posts his blogs on Word Press
Don't miss the trademark Goodforthegame Betting Previews for this coming weekend