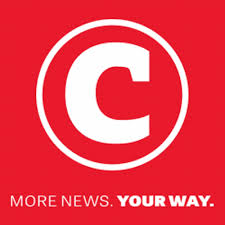 There has been a lot of debate on Twitter this week as to whether Super Rugby is dead or in the final acts of dying? Crowd attendances are down and the 1st half of a game like the Sharks v Stormers hardly made for gripping viewing. The Australian Conference is in a shambles and the Japanese team the Sunwolves have hardly any Japanese players in it.
I must say the tournament does not carry the same excitement for me as it once did and watching an Australian derby ranks right up there with visiting the dentist. I found myself wondering whether I would even be following this tournament if it wasn't for the fact that I bet on the games?
It is a difficult question to answer as I cannot remember back to the pre-betting days but I can certainly sympathize with the average fan who has been fed too much mediocre rugby and is tired of watching the officials interpret rules differently every week.
The Sharks game this past weekend is a good example as to how a financial interest helped me to enjoy a game when others were switching channels to watch a rerun of Australian Master Chef. I had taken 8/10 under 6.5 tries in the match and so was quietly celebrating every knock on and collapsed scrum in what was a dour 1st half. By contrast I was on the edge of my seat when both teams suddenly started to play in the 2nd half and it was with some relief that I banked the bet after 80 minutes.
The problem for Super Rugby is that it cannot survive on punters like me who will watch every game if they can and I am not convinced this tournament will see out the next decade. That is something for others to worry about and one things is for sure there is always going to be plenty of sport to bet on.
This weekend saw the start of the Supersport Challenge and a post in our forum saw me backing WP -20.5 away to the EP Elephants. I barely knew some of the players names yet I sat glued to the screen shouting WP home to a comfortable win. There is no doubt in my mind that placing a bet or even playing SuperBru can make and keep you interested in any sport.
Click here to join the Goodforthegame SuperBru Club and be sure to get invited into all of our pools!
Twitter: @BrentGraham

This article was written for the CitiGaming supplement of the Citizen Newspaper and was published on the 26th of April 2018.
Brent Graham is a blogger on www.goodforthegame.co.za and sends a free weekly e-mail list just CLICK HERE to register