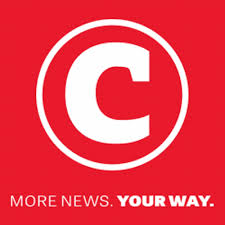 I am not sure if it is just me, but the build up to the World Cup 2018 has been a bit lowkey when compared to previous years. With the tournament about to kick off I would usually have a host of bets down but as I write this (under 3 days before kickoff) I have very little financial exposure.
That of course can change very quickly and it is going to be a case of "rather late than never" as World Cup fever has most certainly bit. I do have a small win interest in Spain taken a couple of weeks back at 6/1 but the more I look at the teams and the draw, the more I feel Brazil are the business at 4/1.
They disappointed at home in 2014 getting hammered by the rampant Germans in the semi-finals but they look to have rebuilt well since then and defensively they look very sound indeed. They have a squad packed full of quality players and if the draw goes according to the form book (which I will acknowledge it seldom does) then they should avoid the likes of Germany and Spain until the final.
I am all over the Brazilians at 4/1 as my main bet of the tournament and am also eyeing out a more speculative play of Brazil and Spain to be the finalists at a very tempting 14/1.
Given that I am putting my eggs in the Brazilian basket it is not surprising that I am expecting great things from Neymar whose 2014 injury had a massive impact on his sides chances. Neymar was in masterful form then and if anything he has improved as a player and the 13/2 he is announced as the Player of the Tournament has been added to my online shopping basket.
My final long term play will be Nigeria to qualify from Group D at odds of 23/10. They were excellent in qualifying despite losing a friendly in England last week and while it is hard to look past Argentina as group winners I think they have every chance of rolling Croatia and Iceland.
If you are looking for betting tips and banter stay close to the Goodforthegame Forum and to put yourself in line to win some betting vouchers enter the Goodforthegame Superbru Predictor league.
Click here to join the Goodforthegame SuperBru Club and be sure to get invited into all of our pools!
Twitter: @BrentGraham

This article was written for the CitiGaming supplement of the Citizen Newspaper and was published on the 14th of June 2018.


Brent Graham is a blogger on www.goodforthegame.co.za and sends a free weekly e-mail list just CLICK HERE to register