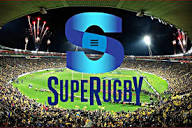 GGGaming clients will have the opportunity to play for a massive R50 000 in vouchers in this weekend's Super Rugby.
Entrants will have to make 7 correct selections in the comments section of Thursday nights live GGGaming Gone Mad show which starts at 20h15 and if someone gets all 7 correct they will win R50 000 worth of free bets – full T&C's at the bottom of this article
Click here for the link to the show on You Tube and to set a reminder
Click here for the link to the show on Facebook and to set a reminder
THE MATCHES
Sunwolves v Brumbies: Winning team and margin within 6 points
For example: Brumbies by 14, any selection ranging from Brumbies by 8 to Brumbies by 22 will be considered correct
Crusaders v Reds: Total combined points within 5 points
For example: Total Points 53 – if the combined points total anywhere from 48 to 58 you get it correct
Waratahs v Chiefs: 1st try scorer name (no try scorer is an option)
For example: Beale to score 1st try
Hurricanes v Blues: Time of 1st points within 3 minutes
For example: 1st points in 7th minute, any selections from 3rd minute to 11th minute would be correct
Rebels v Lions: Which team will get the 1st Yellow Card and in which half (No Yellow Card is an option)
For example: Lions in the 2nd half, you must get the team and the half correct
Sharks v Jaguares: Total shirt numbers (the sum total of all try scorer jersey numbers – official result at Spreadex.com will be used) within 5
For example: Shirt numbers 73, you would be correct with a pick from 68 to 78
Bulls v Highlanders: Total kicking metres (successful kicks including drop goals) within 10 (Spreadex.com will be used for results)
For example: 235m – if total combined kicking metres is 225m to 245m you would win
THE PRIZE SPLIT
All 7 correct, R50 000 in free bets

6/7 correct, R25 000 in free bets

5/7 correct R15 000 in free bets

4/7 correct R10 000 in free bets
Standard T&C's covered below will apply however please note the following that take preference over the standard T&C's:
The Free Bets for this competition can be split between multiple bets

In the case of a tie the vouchers will be split

Only entries received in the You Tube and Face Book live chats during the show will be accepted – click here for You Tube and click here for Facebook

Only 1 level of prizes can be won – so if someone hits 6/7 and someone else gets 5/7 only the R25 000 for 6/7 will be paid
Bet on Super Rugby with GG Gaming here
Open an account today and we will match your first deposit with a free bet up to R3000
FREE BETS ON GGGAMING GONE MAD SHOW
Betting vouchers are only redeemable by phone by calling 021 206 6000.
Please note: As of Thursday 30 January 2020, all prize winners will not be permitted to win an amount in excess of what they have wagered in real money within the last two weeks.
Terms and Conditions:
Offer only applies to customers who have opened an online account with us and have FICA'd with GG Gaming.
Free Bet is not transferable.
Free Bets may not be used on multiple bets (e.g. doubles, trebles etc) and Tote bets. They may be used on a single bet type only.
Free Bets may only be used for bets that are struck at odds of 5/10 or better.
Free Bets have to be called in before the following week's GG Gaming Gone Mad show has started at 8:30pm.
Free Bets may only be used on a single bet. For example, if you have a R500 free bet, you may take one bet of R500. You cannot split up the voucher to take a bet of R300 and then another bet of R200.
If your free bet is a winning one, you are entitled to keep the winnings from the free bet, but not the stake. For example, say you have a R500 betting voucher, and you use it to back Liverpool at 2/1, and they win. You will be entitled to keep the winnings of R1,000, but not the stake wagered of R500.
Participants have the option to approach the Western Cape Gambling & Racing Board in the event of a dispute.