GGGaming are a licensed South African Sportsbook offering regular promotions to existing clients and incentives for first time depositors.
Master Punter Challenge
GGGaming Master Punter Leaderboard
The GGGaming Master Punter competition has gripped the South African betting public and it is not too late to get involved
Current Leaderboard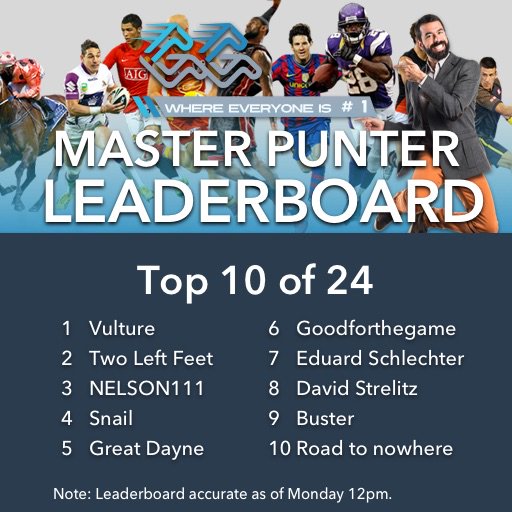 HOW TO PLAY
Entrants 1st deposit must be a minimum of R1 000 and a Maximum of R3 000 into their online betting account, however, if the 1st deposit is less than R3 000, the entrant may deposit more funds up to a maximum of R3 000. Bet on any sport or racing on the GG Gaming site, including Tote (standard limits will apply). Winner will be determined by the persons who have the most money in their account at the end of the competition. Competition runs 1 September – 30 September – full T&C's here
Winner will receive:
50% of your profits in cash added to your balance
2 x tickets to a LOCAL WORLD CLASS SPORTING EVENT
3 x nights in a 5 STAR HOTEL
2 x AIR TICKETS
1 x WINTER CHAMPS TROPHY
2nd place will receive:
25% of their winnings in cash added to your balance
3rd place receives:
10% of their winnings in cash added to your balance
GOODFORTHEGAME LEAGUE
GGGaming are also putting up a R10 000 (ten thousand rand) Free Bet for the winner of the Goodforthegame League provided that the winner does not finish in the Top 3 of the main competition – click here to register on our forum (any problems e-mail This email address is being protected from spambots. You need JavaScript enabled to view it. )and then let us know you want to be a part of the league in this forum thread. This league will be closed for entry at Midnight on the 14th of September.
Match Deposit Free Bet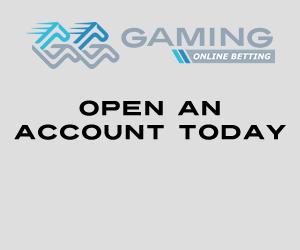 EPL Promotion
For details of all current promotions, click here and remember to take note of the T&C's to avoid any confusion.