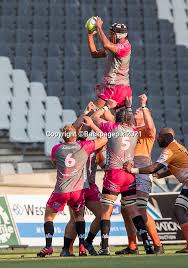 The first of Sunday's Currie Cup matches comes from Nelspruit where the Pumas bid to extend their 100% home record against Western Province.
Pumas v Western Province, Sunday 25th July, Nelspruit, KO 13:00 (South African time)
Referee: Cwengile Jadezweni
TMO: Stuart Berry
Weather Forecast - Nelspruit
Pumas:
The Pumas scheduled visit to the Sharks last weekend was cancelled and they return to action with 2 wins and 2 defeats against their name. Last time out they were edged out 17-16 by the Cheetahs in Bloemfontein. They had a man advantage for 10 of the last 13 minutes of that game but couldn't find a winning score.
Earlier the Pumas beat the Griquas 26-22 in a Round 3 home fixture and they thrashed an understrength Lions side 39-10 in another home game in the opening round. The Pumas were beaten 32-27 by the Bulls at Loftus in Round 2, picking up a losing bonus point and obliging for any punters who took a plus handicap of around 10.5 points.
Pumas Currie Cup Fixtures and Results
Lions (h) won 39-10, Bulls (a) lost 32-27, Griquas (h) won 26-22, Cheetahs (a) lost 17-16, Sharks (a) cancelled, WP (h), Lions (a), Sharks (h), WP (a), Bulls (h), Cheetahs (h), Griquas (a)
Western Province:
Western Province were 4.5 point favourites for their midweek visit to the Cheetahs but they were always behind and ended up going down 38-21. They trailed 11-0 at the half time break and their 3 tries all came in the second half but it was not enough to avoid a second successive defeat and a third in total.
WP also fluffed their lines at home to the Griquas in Round 4. They started the game as favourites in the region of 17.5 points but they were overhauled by a converted after the hooter try and went down 30-28.
In earlier results WP edged a home fixture against the Sharks 32-31 with a late penalty. They spent the first 2 rounds in Gauteng starting with a 48-24 win over a second string Bulls side at Loftus but although they were 8.5 point favourites for a visit to the Lions next time out they were beaten 38-32.
WP Currie Cup Fixtures and Results
Bulls (a) won 48-24, Lions (a) lost 38-32, Sharks (h) won 32-31, Griquas (h) lost 30-28, Cheetahs (a) lost 38-21, Pumas (a), Bulls (h), Cheetahs (h), Pumas (h), Lions (h), Griqaus (a), Sharks (a)
Team News
Pumas: 15 Gerrie Labuschagne, 14 Jade Stighling, 13 Erich Cronje, 12 Matt More, 11 Etienne Taljaard, 10 Neil Marais, 9 Ginter Smuts, 8 Willie Engelbrecht, 7 Phumzile Maqondwana, 6 Franna Kleinhans, 5 Pieter van Vuuren (captain), 4 Darrien Landsberg, 3 IG Prinsloo, 2 Simon Westraadt, 1 Dewald Maritz.
Replacements: 16 Eduan Swart, 17 Ruan Kramer, 18 Etienne Janeke, 19 Brandon Valentyn, 20 Kwanda Dimaza, 21 Devon Williams, 22 Eddie Fouche, 23 Sebastián de Klerk
Western Province: 15 Sergeal Petersen, 14 Tristan Leyds, 13 Juan de Jongh, 12 Dan du Plessis, 11 Edwill van der Merwe, 10 Chris Schreuder, 9 Paul de Wet, 8 Evan Roos, 7 Johan du Toit, 6 Nama Xaba, 5 JD Schickerling, 4 Ernst van Rhyn (captain), 3 Sazi Sandi, 2 Scarra Ntubeni, 1 Leon Lyons
Replacements: 16 Andre-Hugo Venter, 17 Dian Bleuler, 18 Neethling Fouche, 19 Justin Basson, 20 Simon Miller, 21 Godlen Masimla, 22 Tim Swiel, 23 Leolin Zas, 24 JJ Kotze, 25 Cornel Smit, 26 Sacha Mngomezulu
Recent Head to Head
(Currie Cup)
2020 WP 28-14 Pumas
2019 WP 45-14 Pumas
2018 Pumas 28-57 WP
2017 Pumas 22-12 WP
2017 WP 34-19 Pumas
2016 WP 31-23 Pumas
2015 WP 50-19 Pumas
2014 Pumas 23-37 WP
The Betting,
Pumas 0.94/1
Draw 22/1
Western Province 1/1
Note, odds quoted are available at the time of writing but are subject to change.
Betting Angle
The Pumas disappointed when well back to beat the Cheetahs in Bloem but they are a different animal at home where they disposed of the Lions and edged the Griquas a formline that look fairly good given Griquas recent victories. WP have been awful and will be tired after playing in Bloem in midweek and the Cheetahs standout as a solid bet.
Bet: 5 units Pumas win at 0.94/1 at Playabets
Subscribe to our free weekly betting mailer which will include our best and value bets below.