Sunbet have recently upgraded their platform to enhance the online betting experience for new and existing clients.
Sunbet are currently offering to double new clients' first deposit up to R1000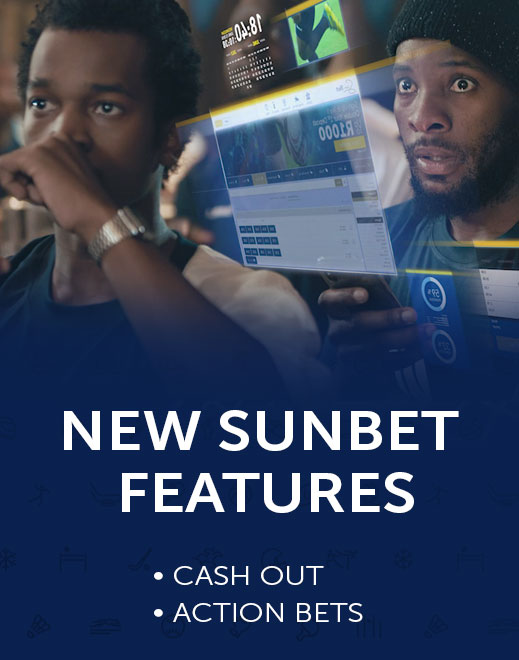 New functionality such as "Action Bets" and "Cash Out" have also been added and you can also earn points towards Sun International's Sun MVG loyalty programme.
If you're not a MVG member yet you can register here
Once registered, you can call or email our call centre and they will be able to link your MVG number to your Sunbet account.
If you're already a MVG member and new to Sunbet, you should keep your MVG acc number with you when registering an account as that's the first question in the sign up process.
Need help?: This email address is being protected from spambots. You need JavaScript enabled to view it.
For details of all current promotions, click here and remember to take note of the T&C's to avoid any confusion.